Most of you have seen the advertisements for the new child safety seat law that took effect last week. What does that mean for you and your children? Lancaster Doulas breaks it down for you!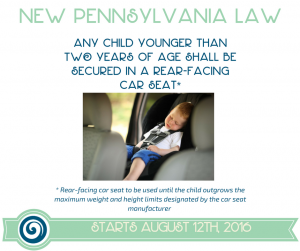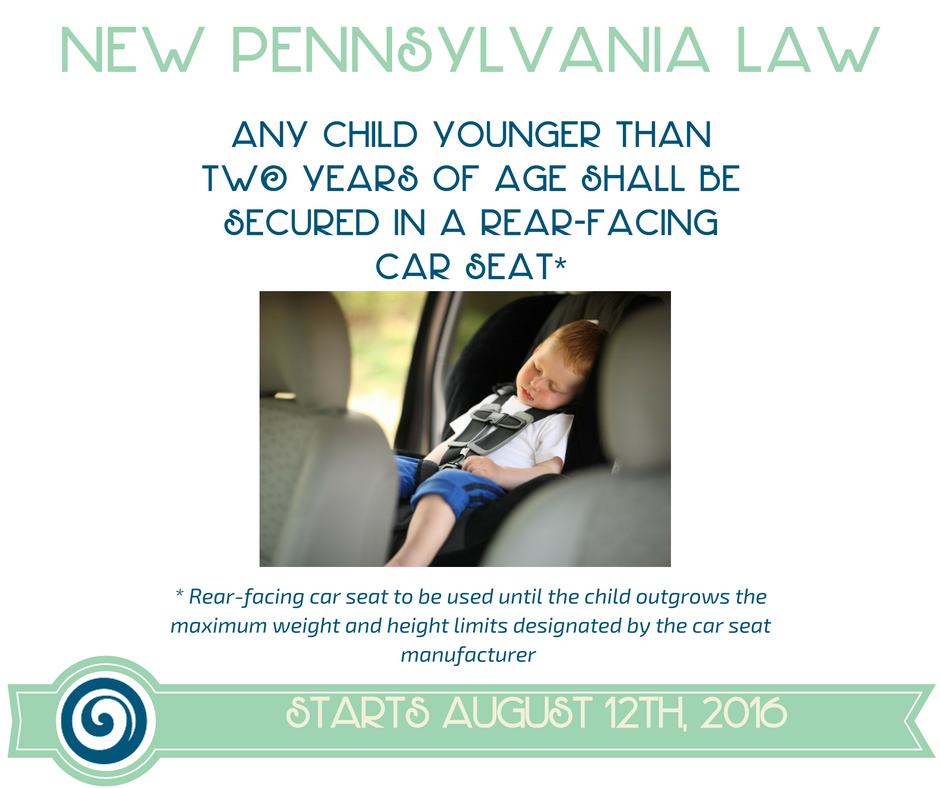 Gov. Tom Wolf signed  Senate Bill 1152 making Pennsylvania one of only four states in the US with such a law. The new law is aimed at making children safer while riding in the family vehicle.
What kind of car seat should I use?
Many parents choose to start out with an infant seat, but many babies outgrow it quickly. A good alternative is a convertible seat. A convertible seat can be used both in a forward facing position and a rear-facing position. Many convertible seats can accommodate infants up to 50 pounds so they make a great investment.
Never purchase a car seat at a consignment store however. You do not know if it has been in an accident, making it unsafe to use.
How can I tell if I am using my car seat correctly?
Safe Kids Lancaster has a list of places where you can get your car seat checked for proper installation. It is a good idea to have someone help you install your seat before you even give birth if you can, and don't forget about other caregivers that may be transporting your child.
Many local police, ambulance, or fire stations are also able to help you install your rear-facing seat. It is a good idea to call before you go, to make sure someone is there who can help you.
Does it really matter which direction my child faces?
YES! Besides it now being a law, studies show that rear-facing children are less likely to suffer a fatal neck, back, or brain injury which is why Gov. Wolf worked so hard to get this law into the senate.
How can I help my child if they are facing away from me?
For an infant, a mirror can be positioned so that the driver can see the baby and make sure they are doing alright.
For an older child it is advised to pull the car over to help them. Reaching back to give them a toy or food is unsafe and a common cause of distracted driving.
What if I decide not to follow the law?
Officers have been directed to give warnings for the first year of the law. After that, violations could cost drivers $75 plus additional fees.
What do you think about the new law? Tell us below in the comments!